Cobb experts report upbeat vibe at shopping center event in Las Vegas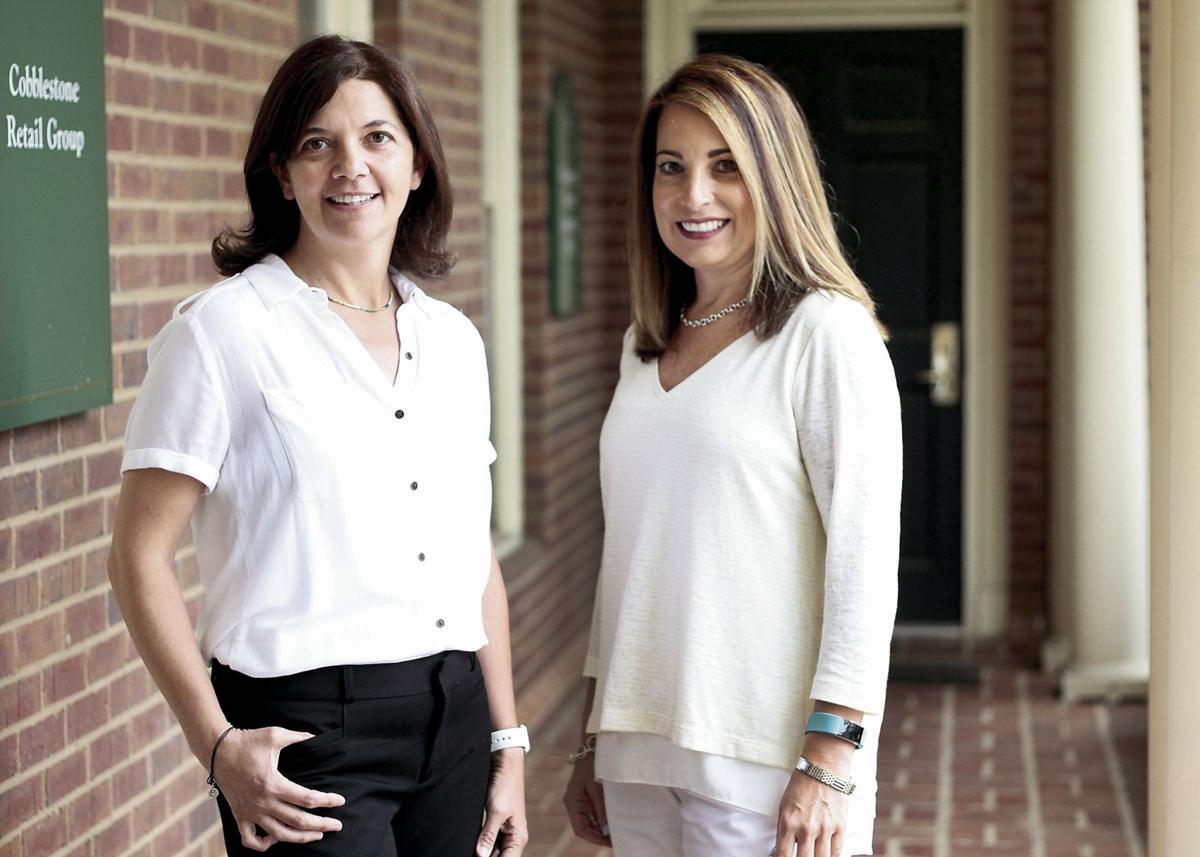 They're calling it the "Retail Apocalypse." National chains such as Sears, Macy's, JCPenney, Radio Shack, Payless ShoeSource, Gander Mountain and Rue21, to name a few, are shuttering stores across the country at an alarming rate.
Credit Suisse, for one, estimates that 8,640 stores will go dark by the end of this year alone. According to an analyst report by the firm, up to 25 percent of U.S. malls and shopping centers could close over the next five years.
But if the shopping center industry is in a death spiral, you wouldn't know it based on the robust attendance and mostly positive vibe at this year's RECon: The Global Real Estate Convention, say Cobb-based brokers who attended the annual event May 21-24 at the Las Vegas Convention Center. According to the International Council of Shopping Centers, the show attracted about 37,000 participants as well as 1,200 exhibitors from all over the world.
About 100 of those attendees hailed from The Shopping Center Group, said Jonathan Dubovsky, managing director of Landlord Services of the advisory firm's Cobb-based national headquarters at 300 Galleria Parkway. "RECon this year felt like it had the same energy that one would expect," Dubovsky said. "It shows you that people are still willing to spend significant amounts of time and money on the future of this industry."
The huge convention is a bit of a barometer for the world of retail real estate, said Leslie Babiak Collins, founding member of Cobblestone Retail Group, a full-service brokerage firm located at 1507 Johnson Ferry Road in Marietta. In the first few years after the 2008 Wall Street meltdown, for example, the mood at the Las Vegas show matched the country's dire economic straights. "It was a very low feeling during those years," Collins said. "People would sit down with you and you could feel the heaviness in the room. I do not sense that right now. There's a lot of optimism."
During the convention, brokers from TSCG and Cobblestone took part in hundreds of meetings geared toward helping retailers and landlords move forward on deals. Panel discussions and informal conversations covered trends like food halls and the growing importance of smaller-format grocers and entertainment tenants.
But how to square the upbeat tone at the show with all of those doom-and-gloom headlines about store closures?
To be sure, Dubovsky says, the closures are happening, but they should be kept in context. "Many of the brands that are struggling today have done very little to innovate and change," he said. "They have failed to meet the changing needs of the consumer."
Michele A. Del Monaco, associate broker at Cobblestone, cites the closure of the former Kmart at East Cobb Crossing Shopping Center on Roswell Road, a center leased by TSCG. "A lot of concepts are tired," Del Monaco said. "When that Kmart closed, I was really hoping the center would bring in something bigger and better." And in fact, Dick's Sporting Goods, which analysts credit for investing heavily in ecommerce and its in-store environment, opened at the center in March 2015.
The bar for retail is simply higher today, Dubovsky says. "Back in, say, 2006, if you could build on a piece of property, then retailers would occupy it and consumers would shop it," he said. "That's no longer the case. Today, it all starts with understanding exactly what the consumer wants and needs."
In addition, the huge retail construction boom that happened in the latter half of the 20th century was an anomaly, and a correction in the form of store closures should come as no surprise. "The U.S. is simply over-retailed," Dubovksy said.
Collins agrees and adds that store closures have always been a part of the business. "We have certainly seen more of them of late," she said. "But we also overbuilt. We once had three office supply chains—Office Depot, OfficeMax and Staples. Did we really need that many? No."
Laypeople also tend to miss subtleties such as how ownership affects retail chains' fates, Dubovsky adds. Over the past few years, private investors have snapped up many retailers without intending to run them forever.
"The focus of some private investors—not all of them—has been to maximize short term returns," Dubovsky said. "Similarly, public markets have pressured retail stocks such that short-term decisions are sometimes made with sacrifices to needed investments in resources, technology, innovation, merchandising, physical plants and so on."
As a result, even retailers with healthy balance sheets can end up distracted, saddled with debt and stripped of the financial resources they need to grow their brands. This doesn't necessarily mean retail as a whole is fatally flawed, Dubovsky says.
Collins and Del Monaco, who represent retailers such as Sprouts, Chili's, Half Price Books, Target and Petco, tend to see the upside when a store closure puts retail space on the market. Finding vacant retail space in and around busy retail nodes—places like Town Center at Cobb or Cobb Galleria Center—can be difficult, Collins notes. "Sports Authority closed all their stores," she said. "But those boxes represent opportunities for Petco, Half Price Books or Sprouts Farmers Market."
Moving forward, Dubovsky expects to see more turnover in retail real estate, with some properties thriving as conventional shopping centers, others turning to non-retail tenants like self-storage or medical uses, and still others falling by the wayside.
The broker is skeptical that ecommerce will be the death knell for retail. After all, brands like Apple shell out hundreds of millions of dollars a year in real estate costs when they could easily move all their operations online, and even Amazon is now moving into brick-and-mortar stores in a big way by snapping up Whole Foods for $13.7 billion. "At the end of the day, a significant brick-and-mortar presence will remain as it is critical to brands' sustainability and relevancy," Dubovsky said.
In Cobb and elsewhere, the onus is on landlords, municipalities and retailers to create sustainable projects by getting the mix just right based on in-depth market knowledge, he says. "The focus has to be on creating value for the consumer by giving them the experiences and the socializing opportunities that they want."